Our world-class kitchen, restaurant, & entertaining space is an ideal venue for private events, parties, celebrations, & team-building.
Chef's Table Dinner / Demo
Each Chef's Table Dinner is a culinary adventure sure to produce a lasting memory for all who attend. Our open kitchen provides the unique opportunity to watch and interact with your Chef as he or she prepares and plates each course of your meal. Ask questions, volunteer to offer assistance, or simply sit back and soak in this intimate dining experience. We offer an array of menu options, so you can tailor your meal to suit your palate.
Hands-On Class
We want our guests to feel as if they are cooking a fabulous meal in their best friend's kitchen! Together, we'll execute the style of food you want to learn about while teaching you some practical skills along the way, elevating your regular routine in the kitchen. After cooking, you and your guests will share a communal meal around our farm table. This style event is ideal for a fun and unique evening out with friends and/or family. It's also perfect for team-building!
Cocktail Event
To accommodate larger parties, we offer a fresh and fun cocktail style event. This event showcases a large array of small bites, finger foods, and family-style farm-table platters. Heirloom Kitchen offers a fantastic atmosphere for your guests to mix and mingle while still enjoying the food focus of our facilities. Our versatile cocktail menu offers delights for the full spectrum of foodies, from the lover of simple bites done right to the more adventurous palate. A great idea for baby and bridal showers!
Our space is also available for your editorial & commercial photo shoot needs.
Fill out the form below, or email us at info@ourheirloomkitchen.com to find out more.
LET'S GET STARTED
Let's customize an afternoon or evening and create an unforgettable culinary experience.
Please drop us a line below, or email us at info@heirloomkitchen.com
"This is my invariable advice to people: Learn how to cook—try new recipes, learn from your mistakes, be fearless, and above all have fun!"
—Julia Child (Chef, Author and Television Personality … from "My Life in France")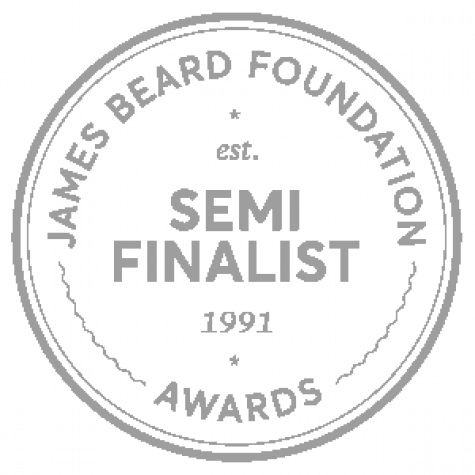 Best Chef: Mid-Atlantic
2018 Semi-Finalist
Hungry for More? Subscribe to Our Mailing List!
Follow Us on Social Media
info@heirloomkitchen.com | 3853 Route 516 Old Bridge, NJ 08857 | 732-727-9444
© 2018 Heirloom Kitchen, LLC. All rights reserved.  /  Designed by Waveman Studio