— REFUND POLICY —
Due to limited seating and the upfront costs of food and it's preparation, our cooking classes and events are non-refundable. If you are unable to attend, you are more than welcome to transfer your seat to someone else; however, all sales are final and cannot be refunded.
Class Schedule: We announce classes approximately one month in advance at the beginning of each month. For example, within the first week of January (if not on the first day), we will post the class schedule for the month of February on our website. *The best way to keep informed about upcoming classes and events is to subscribe to our mailing list.
Allergies: If you have an allergy that would require an adjustment, please email us well in advance to confirm that we can accommodate you.
Domenico Winery: We are BYO; however, we are also a showroom for Domenico Winery, which enables us to offer their award-winning wines by the bottle at retail pricing! Domenico is a family owned and operated boutique winery located in San Carlos, California specializing in Italian varietals.
Pat LaFrieda Dry Aged Steakhouse with Chef David Viana
Monday, 12/2 @ 6:30pm
Date Night Pasta
Tuesday, 12/3 @ 6:30pm
Elevated Casseroles Dishes for the Holidays, Heirloom Style
Wednesday, 12/4 @ 6:30pm
Chanukah (A Mixture of Old and New Traditions)
Monday, 12/9 @ 6:30pm
Date Night Pasta
Tuesday, 12/10 @ 6:30pm
Sausage with Abe Froman (aka Chef Rob)
Monday, 12/16 @ 6:30pm
Feast of Seven Fishes with Chef David Viana & Nettie's House of Spaghetti
Tuesday, 12/17 @ 6:30pm
Easy Holiday Bakes
Wednesday, 12/18 @ 6:30pm
Basic Skills
Monday, 1/6 @ 6:30pm
New Years Resolutions: Healthy Starches with David Viana
Tuesday, 1/7 @ 6:30pm
Pozole
Wednesday, 1/8 @ 6:30pm
Top Chef Boot Camp with Top Chefs David Viana, Nini Nguyen, Kevin Scharpf and Justin Sutherland
Mon–Wed, 1/13–1/15 @ 6pm
Date Night Pasta
Monday, 1/20 @ 6:30pm
Intermediate Cookbook Class: Nopi with Chef Rob Santello
Tuesday, 1/21 @ 6:30pm
Chinese New Year
Wednesday, 1/22 @ 6:30pm
Super Bowl Party Heirloom Kitchen Style
Monday, 1/27 @ 6:30pm
Date Night Pasta
Tuesday, 1/28 @ 6:30pm
Pat LaFrieda Dry Aged Steakhouse
Wednesday, 1/29 @ 6:30pm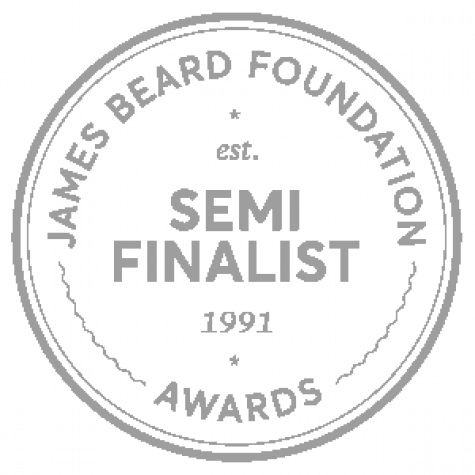 Best Chef: Mid-Atlantic
2018 Semi-Finalist
Hungry for More? Subscribe to Our Mailing List!
Follow Us on Social Media
info@heirloomkitchen.com | 3853 Route 516 Old Bridge, NJ 08857 | 732-727-9444
© 2019 Heirloom Kitchen, LLC. All rights reserved.  /  Designed by Waveman Studio