Black Friday thru Christmas Day
10% OFF GIFT CARDS
Use Promo Code: GCHKGIVETHANKS
— ZOOM CLASSES —
Join us for a virtual, real-time cooking class, Heirloom Kitchen style. We have tested out these classes to create a unique guest experience that is still intimate and interactive. Each class will be a step by step guide to give you confidence to cook fun dishes at home for your family. We will send the ingredient and mise en place list ahead of time so you can be ready to cook alongside our chefs. Each cooking class is limited to 14 households.
— REFUND POLICY —
Due to limited seating and the upfront costs of food and it's preparation, our cooking classes and events are final and non-refundable.

Please note that our refund policy is firm, even through the Covid 19 pandemic. Please think of signing up for our classes like you would purchasing a concert ticket—you can always send someone else in your place, but refunds cannot be issued.

Alternatively, you may reach out to us, and we will try our best to sell the seats on your behalf. If were able to do so, a future credit to a scheduled cooking class will be issued.

*Refunds will only be issued if Heirloom Kitchen needs to shut down/cancel events due to Covid or other unforeseen events.

We appreciate your understanding that this is how we are able to maintain our business and staff and provide boutique-style service executed at the highest level.
Class Schedule: We announce classes approximately one month in advance at the beginning of each month. For example, within the first week of January (if not on the first day), we will post the class schedule for the month of February on our website. *The best way to keep informed about upcoming classes and events is to subscribe to our mailing list.
Allergies: If you have an allergy that would require an adjustment, please email us well in advance to confirm that we can accommodate you.
Domenico Winery: We are BYO; however, we are also a showroom for Domenico Winery, which enables us to offer their award-winning wines by the bottle at retail pricing! Domenico is a family owned and operated boutique winery located in San Carlos, California specializing in Italian varietals.
Pricing: Unless otherwise noted, all classes are priced at $140 per person.  Date Night classes are priced at $280 per couple.
Want to use your GIFT CARD? Now you can!
If you don't have an eGift Card number, click the link below, type in your physical gift card's number and receive an "eGift" number to use at checkout.
Southern Hospitality Brunch, Biscuits and All!
Sunday, 12/3 @ 11am
Pierogies
Tuesday, 12/5 @ 6:30pm
Dry Aged Steakhouse
Wednesday, 12/6 @ 6:30pm
Soup Club
Sunday, 12/10 @ 11am
Smash Burgers with Burger Buff
Tuesday, 12/12 @ 6:30pm
Feast of Seven Fishes
Wednesday, 12/13 @ 6:30pm
Holiday Bakes
Sunday, 12/17 @ 11am
Holiday Decadence At It's Finest – Surf & Turf
Wednesday, 12/20 @ 6:30pm
The Russian Classics
Saturday, 12/23 @ 11am
Date Night Pasta
Tuesday, 12/26 @ 6:30pm
Ladies Date Night Pasta
Wednesday, 12/27 @ 6:30pm
Israeli Brunch
Saturday, 12/30 @ 11am
Clean Eating With Clean Proteins *New Years Resolution Style*
Tuesday, 1/2 @ 6:30pm
Globally Inspired
Wednesday, 1/3 @ 6:30pm
Endless Eggs
Sunday, 1/7 @ 11am
The Heirloom Duck
Tuesday, 1/9 @ 6:30pm
Tasty Thai Favorites
Wednesday, 1/10 @ 6:30pm
Endless Breakfast Basket with Pastry Chef Kat
Sunday, 1/14 @ 11am
Date Night Pasta

Monday, 1/15 @ 6:30pm
Nordic Seafood
Tuesday, 1/16 @ 6:30pm
Mediterranean Diet: Greek Brunch
Sunday, 1/21 @ 11am
Art of Risotto
Tuesday, 1/23 @ 6:30pm
Pat LaFrieda Dry Aged Steakhouse
Wednesday, 1/24 @ 6:30pm
Fresh Stuffed Pastas
Tuesday, 1/30 @ 6:30pm
Indian Inspired (Vegetarian)
Wednesday, 1/31 @ 6:30pm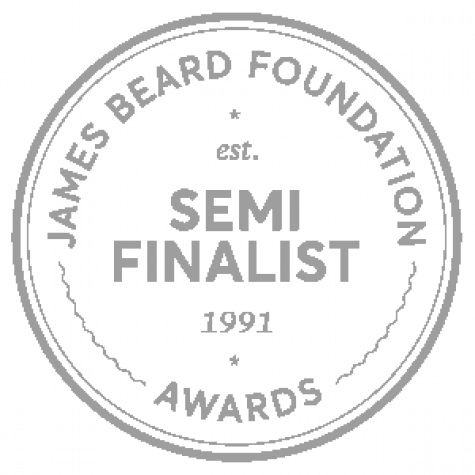 Best Chef: Mid-Atlantic
2018 Semi-Finalist
Hungry for More? Subscribe to Our Mailing List!
Follow Us on Social Media
info@heirloomkitchen.com | 3853 Route 516 Old Bridge, NJ 08857 | 732-727-9444
© Heirloom Kitchen, LLC. All rights reserved.